Any smartphone user has long been aware of how little battery is kept in them. With active use of the phone, a person can count on such a maximum of one day. The problem is compounded by the fact that many of the applications work when the user does not even know about it. As a result, you get a quickly discharged battery, which is unlikely to please you.
To avoid this, you can try to check those programmes that run in the background or perform other unauthorised actions. But this is difficult and requires some knowledge from the user. This is why you should not get lost in such a difficult situation, and better you start Hibernator download, as this programme has become the best helper for many users for a long time.
Hibernator programme
Hibernator is a programme that allows users to easily take control of battery consumption. With this app, you will be able to easily see and stop any running app, which will save your battery charge and increase the performance and life of your device. In addition, you can configure this programme to shut down all utilities after the smartphone is locked.
In this way, Hibernator will help you:
speed up smartphone operation;
increase memory;
save battery charge;
to reduce the risks of overheating of the mobile device.
Features of the programme
Among the features of this programme, there are:
Close all running applications with one button.
Disables services and background tasks.
Automatic closing of programmes when the monitor is turned off.
Support for system and custom applications.
Personal user-friendly widget with key information display.
Its own label.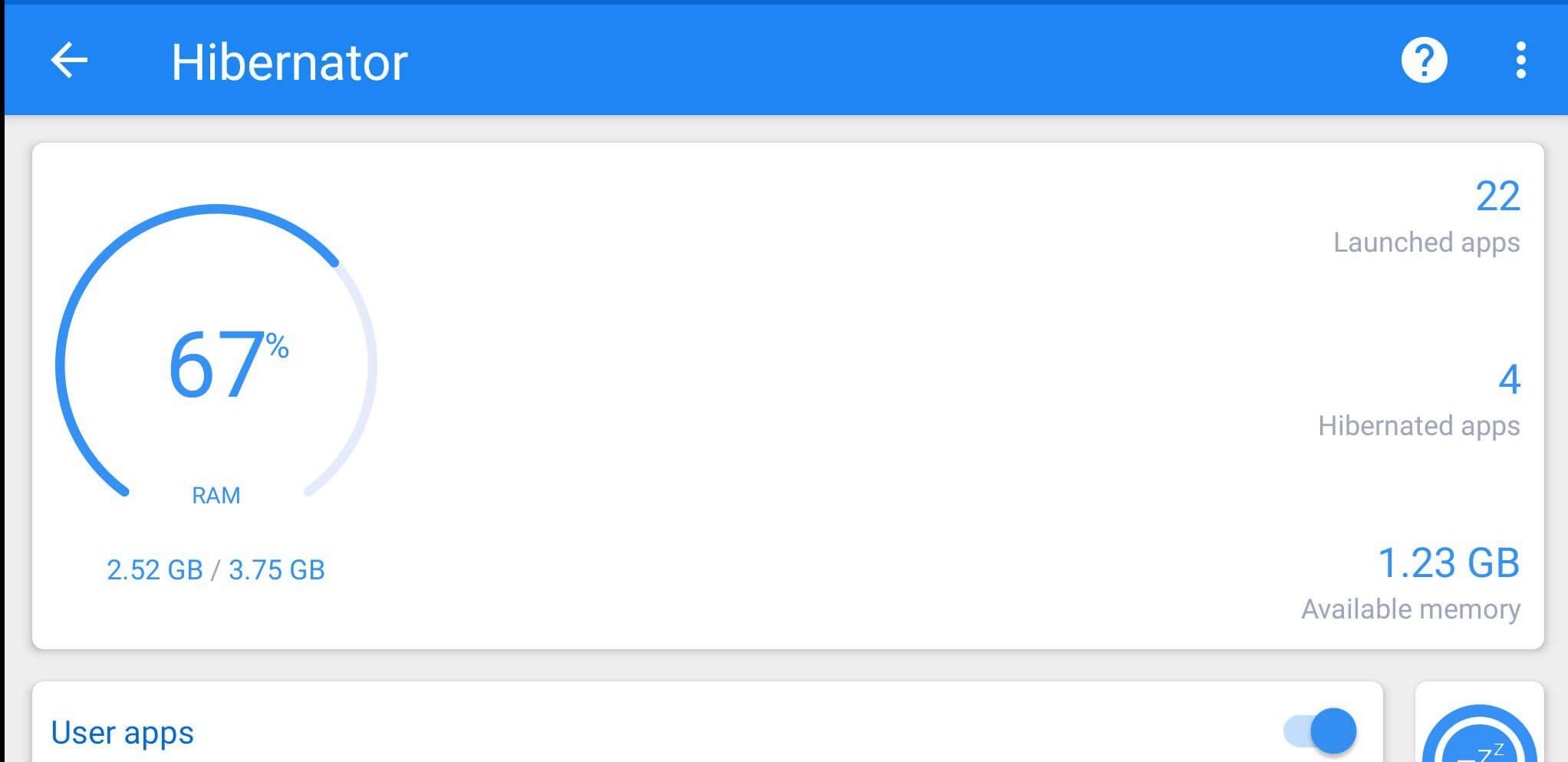 Benefits of the Hibernator
Hibernator does not collect user information. Therefore, the privacy of your data is not at risk.
This programme will benefit people with disabilities who cannot easily and conveniently achieve effective interaction with a smartphone display to perform repeated complex tasks in the form of forced shutdown of multiple applications. Such individuals will be pleased with the ability to automate these processes.
Hibernator uses accessibility to close applications.
This programme can access the analysis of open windows to find the buttons that are responsible for closing applications in settings and emulate the push buttons.
Hibernator is able to monitor actions that affect the interface to control the automatic closing processes of programmes, to track transitions between individual windows when emulating activities with elements of the workspace.
The program needs a unique priority that allows the Hibernator to open over windows of other applications to be able to show a standby screen to close a particular program.
Hibernator requires permission to make changes to the system settings, allowing it to turn off the screen once the process of forcing other applications to shut down is complete.
Platforms for programmes downloading
Today, you can start the most useful apk apps free download not in the popular Play Market, but on one of the special websites. There is no censorship, so developers can post the most unpopular or unique programmes. So, parents can download here a highly specialised application like CurbSmart. The general purpose of the programme is to indicate who has the right to remove children from kindergarten or school.